OUR DOCTORS & STAFF
---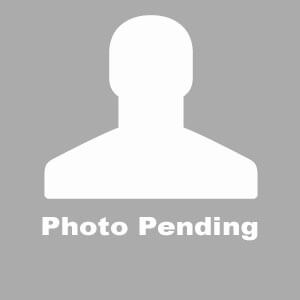 Doctor Eli Wagshall
After graduating from the New York University college of Dentistry, Dr. Wagshall completed a two-year residency and two-year specialty pediatric residency at Interfaith Medical Center.  Dr. Wagshall went on to become Director of the Pediatric Residency Program,  a Diplomat of the American Academy of Pediatric Dentistry and a completed a two year residency at Woodhull Medical and Mental Health Center. Dr. Wagshall is a member of the American Dental Association and a fellow of the American Academy of Pediatric Dentistry. He is also Board certified by the American Board of Pediatric Dentistry, and has had both his research and articles published. 
He is an attending at Maimonides Medical Center where he gives lectures to Pediatric Dental residents. He is Director of Dentistry at Ezra Medical Center in Brooklyn, New York. He is also a member of NOAHH(National Network for Oral Health Access).
Dr. Wagshall has presented at the American Academy of Pediatric Dentistry Annual meeting,  as well as at the Greater N.Y dental meetings in the past. He has been published in the Journal of Pediatric Dentistry and the Journal of American Society of Dentistry For Children.  Dr. Wagshall regularly attends lectures to keep up to date on the trends in Pediatric Dentistry. Additionally, Dr. Wagshall has a reputation in Brooklyn of one of the few dentists that deals closely  with children with Special Needs or medical considerations.
Dr. Wagshall is involved with community service as well, including recent recognition by the Jewish Community Council of Marine Park.
Dr. Wagshall resides with his family in Brooklyn.

---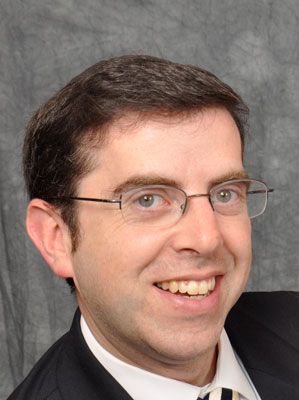 Doctor Jonathan Paley
Dr. Jonathan Paley has been thoroughly enjoying the practice of orthodontics for the last 15 years. He is renowned for his skillful and expert management of challenging orthodontic cases as well as his warm and caring chairside manner. Dr. Paley graduated with honors after receiving a full academic scholarship from the NYU College of Dentistry. He continued to pursue his orthodontic postgraduate education at the Montefiore Medical Center, a unique hospital based residency, where he gained tremendous experience in confronting particularly unique craniofacial related and multidisciplinary cases.
Upon completion of his three-year orthodontic residency, Dr. Paley immediately entered private practice where he quickly earned his reputation for kind and considerate care with a gentle touch. He first practiced as an associate for a large multi-office practice in Queens and Suffolk County, gaining invaluable experience in witnessing and treating a diverse range of orthodontic problems and cases. In 2001, he formed his own practice in the Five Towns of Long Island, launching Five Towns Orthodontics, PLLC. There, he continued to build his customer base, while always focusing on the needs of each and every individual patient, as he still does.
In 2007, Dr. Paley opened a satellite practice in Midwood, Brooklyn with his long time friend and colleague, Dr. Eli Wagshall. Drs. Paley and Wagshall enjoy the exceptional opportunity whereby an Orthodontist and a Pediatric Dentist can collaborate on cases together in the same physical plant. This provides patients with the unique ability to enjoy multidisciplinary coordinated care, all in the same
convenient location!
Dr. Paley has lectured at national and international dental and orthodontic meetings and has authored many articles and publications for the professional and lay fields.  He has a particular interest in the relationship between the practice of orthodontics and the production of speech and articulation. He continues to spend much time in the pursuit of continuing education, as a member of multiple local study clubs as well as through attending conferences and online distance learning programs.
In his spare time, Dr. Paley is an accomplished musician and vocalist. He has been involved musically for the last 35 years, first as childhood soloist with the Miami Boys Choir, later as a performer in television and radio commercials and throughout his life as a Cantor on the High Holidays. Don't be surprised to hear him humming as he places braces on his patients. He also enjoys long distance running, road cycling, softball and traveling. Most of all, he enjoys time shared with his wife of 22+ years, Sarah and their six children, ages 7-21.
---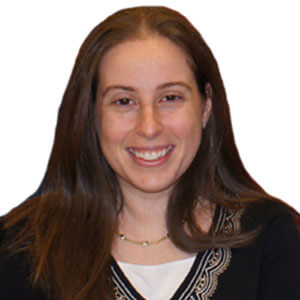 Doctor Susan Friedman
Dr. Friedman provides excellence in orthodontics, helping to create straight teeth and beautiful smiles. Dr. Friedman is a graduate of New York University. She did her post graduate orthodontic training at the University of Pittsburg. Together with Dr. Paley, she offers a full range of comprehensive orthodontic services.
---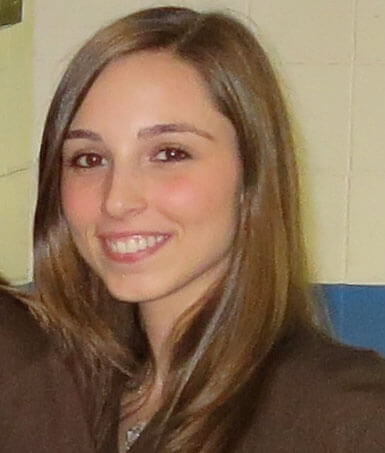 Marin Panattieri
Dental Hygienist
My name is Marin Panattieri, RDH, and I am a licensed and board certified hygienist. I graduated from New York City College of Technology in June 2013, where I was granted the Johnson & Johnson Professional Excellence In Dental Hygiene Award.
I pride myself in being a compassionate , friendly and gentle professional, with an ardor for educating and motivating patients. I believe going to the dentist should be a positive experience, so I treat patients with one philosophy in mind:  "Treat others the way you want to be treated." The knowledge I acquire each day by working closely with Dr. Wagshall will allow me to be a better oral healthcare professional in the future.
When I am not putting a smile on the face of my patients, I enjoy reading, traveling, and spending time with my friends and family.
---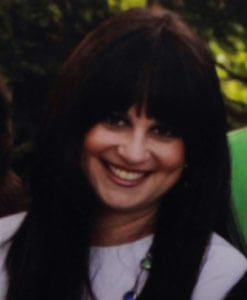 Aliza Lichtenstein
Dental Hygienist
Hi! My name is Aliza Lichtenstein. I am a registered dental hygienist with over 12 years experience.  I went to New York City Technical College and graduated top 10 in my class. I have been working for Dr Wagshall for the past four years, and even use him as a pediatric dentist for my own children. I love working for Dr. Wagshall because of the warm office staff and Dr. Wagshall's vast knowledge in pediatric dentistry. I have learned more working along side him than I have learned working in any other office.
When I am not working as a hygienist, I am busy raising my 4 wonderful children, looking up new recipes and jogging.
---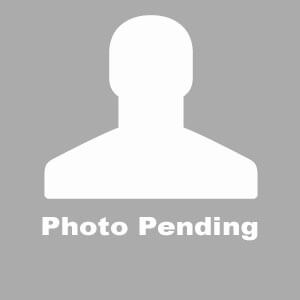 Teri Akerman
Dental Hygienist
My name is Teri Akerman.  Most people know me as T.P.  I've been a Hygienist for the past 14 years, and I have worked with Dr. Wagshall for the past 10 years. I graduated in the top ten students  from New York City Technical College.  When I'm not home taking care of my own children, I'm in Dr. Wagshall's office taking care of yours.  I like to explain to each patient exactly what will be done with loving care and patience. Working in such a fun and loving atmosphere has only helped me become a better hygienist.

---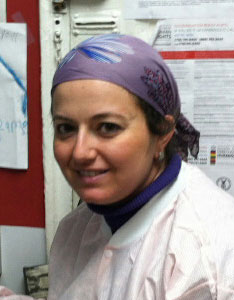 Rina Nechmad
Dental Hygienist
Rina is one of our most devoted hygienists here in Dr. Wagshall's office. Rina graduated from the New York Institute of Technology, top 10 in her class, and has been a hygienist for the last 10 years. Rina loves being part of the Pediatric field. She finds working with children rewarding, and enjoys watching a child transition from being apprehensive about his/her dental cleaning to to changing his/her mind and having an enjoyable experience.  Rina is very passionate about educating children about the importance of oral hygiene.  Rina enjoys working alongside Dr. Wagshall, and is grateful for all that she has learned working with him through the years. Rina's own children even come to Dr. Wagshall's office for regular check-ups. Rina's fun and easygoing personality brings a pleasant atmosphere to Dr. Wagshall's Office.
In Rina's free time, she enjoys painting, walking, needle-pointing and spending time with her family.
---
Patricia
Head Dental Assistant
Patricia Santiago is the Head Dental Assistant in our office. She is always there to ensure our office is running as smoothly possible. Patricia has 21 years of knowledge and experience in the dental field.  In 2004, Patricia was the Head Dental Assistant at Ezra Medical Center in Brooklyn, N.Y., and it was during this time that she met Dr. Wagshall. Today, Patricia continues to work alongside Dr. Wagshall in our office and is going strong as ever. By assisting all of our Doctors and Hygienists, she is happily expanding her knowledge in the industry.  Patricia loves seeing the progression throughout adolescence. She enjoys watching the patient grow from a child to a teenager.  Patricia has a great gift…Patricia has a great gift of calming a child's anxiety with ease and gentleness. Everybody enjoys the fun and vibrant personality she brings to our office.
---
Joanita
Dental Assistant
Joanita is quite the special addition to our office. Joanita has been a Dental Assistant for almost 2 years and enjoys working with Pediatrics. Being in the industry has allowed her to learn more about Dentistry/Orthodontics while working alongside Dr. Wagshall and the other doctors in the office. She is excited to be part of Dr. Wagshall's office and is continuing to grow more experienced each and every day. Joanita has a very special touch to her, and is wonderful and compassionate with all the children here in Dr. Wagshall's office.
---
Marilyn
Dental Assistant
Having experience in both management and in the dental field, Marilyn finds being a Dental Assistant both fun and exciting. Marilyn has always had a passion for helping people and enjoys interacting with children. To have the opportunity to help your child is a privilege to her. Working closely with Dr. Wagshall, as well as the other doctors, has allowed Marilyn the opportunity to grow more knowledgeable each and every day. Everyone enjoys her easygoing personality and her responsible and professional manner. To work in Dr. Wagshall's Office has been a positive learning experience for Marilyn. We are so happy to have Marilyn as part of our team!
---
Amy
Dental Assistant
Amy has been a Dental Assistant for 9 years and has been working here at Dr. Wagshall's office for 2 years.  Amy has a great amount  of confidence and knowledge in her job. She enjoys working alongside Dr. Wagshall as well as the other doctors. Amy is fun to be around, very personable and is wonderful with all the children that come here to Dr. Wagshall's office!
---
Sarah
Sterilization
Sarah certainly is an asset to Dr. Wagshall's  office. Sarah does all the sterilization/organization for our instruments, as well as manages our dentistry/orthodontic supplies in our sterilization lab.  She makes certain things are running smoothly on a daily basis in Dr. Wagshall's office. Sarah helps out all the Dental Assistants and Hygienists, as well as the Doctors in the office. Sarah finds working in Dr. Wagshall's a pleasant experience, and really enjoys working in the field of Pediatric Dentistry.
---
Stephanie
Front desk/IT
Stephanie is a great asset  to Dr. Wagshall's Office. Stephanie has been working in the dental industry for 7 years, and is extremely knowledgeable in her position . She is  a pro with office/IT programs, as well as assisting Dr. Wagshall with his patients. She's great with easing a patient's anxiety, and making him/her feel comfortable. Stephanie is happy to work with parents:  from setting  up contracts with payment plans to going the extra mile to call parents after a procedure to make sure all is well. She enjoys very much working with children here in Dr Wagshall's office.
---
Helen
Financial Coordinator
Helen is our Financial Coordinator here at Dr. Wagshall's office.  Helen is the go-to person when it comes to questions and all financial concerns regarding your billing.
Working in the dentistry field for 16 years, she is extremely knowledgeable and efficient in her work. Prior to working, Helen was a stay at home mom raising her family.
Helen has a very pleasant and professional manner and is lovely to be around. Helen keeps the wheels of this successful practice running smoothly.
Dr. Wagshall's office is very lucky to have someone like Helen!
---
Rosemary
Front Desk/Appointment Coordinator
Rosemary has been with Dr. Wagshall's office for 6 years. She is the Appointment Coordinator and makes herself accessible to parents- going the extra mile to accommodate families' appointment needs. Her perfect combination  of vivacious and fun personality lends itself to a great fit for our Pediatric office.  She is usually the one to schedule, confirm and answer specific questions regarding appointment needs.
 HOME