INSURANCE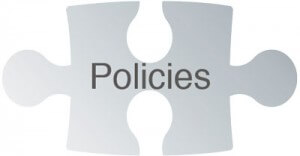 Our first visit is focused on acclimating your child to our dental office, performing a thorough examination, and developing an appropriate treatment plan. A cleaning and fluoride treatment are a part of this experience. Restorative and operative treatments are generally not rendered the first visit. If there is an emergency, the doctor will evaluate the emergency as needed.
We appreciate the time constraints parents have when making appointments for their children.  We do however request that your children approximately 7 years or younger, or children who may require a little more time due to anxiety or extensive treatment plan, make their appointments in the morning or early afternoon.  This is an extremely common policy and practice in pediatric dental offices across the country, and for many good reasons. Although this may cause a child to miss a few hours of school, we believe that a child's care should be considered as much a priority as the educational process.  Often both parents work, but we will do the best we can to work with a family's schedule.  We will not however compromise on the care of the children we treat, and ask that, for the benefit of our patients, parents work collaboratively with us to schedule and treat their children in a manner that is responsible and sensitive to a child's needs.  
As a courtesy, we remind parents of upcoming appointments a day or two before the scheduled appointment. We ask that parents give us 24 hours' notice to cancel or reschedule the appointment if unable to make it. Failure to do so may incur a missed appointment fee.
We ask parents to refrain from photographing their children during treatment.
Payment is requested after services are rendered.
Billing Inquiries: Please call our Financial Coordinator:   Helen  718 339-3435
 HOME